The official Killzone site is no longer responding. And for good reason, Sony has decided to remove it. What does that mean?
No need to try to log into Killzone.com, it no longer works. The site now displays a short text in which the Guerrilla teams (the developer) explain that this online platform has been removed. In the future, visitors to the Killzone site will automatically be redirected to PlayStation.com
Is the Killzone franchise dead?
Obviously, with the disappearance of the Killzone site, one has the impression that Sony is trying to get rid of this license. It is not that simple, however.
In fact, it is rare that Sony sets up a website entirely dedicated to a license. Whether it's Uncharted, Marvel's Spider-Man, Ghost Of Tsushima, The Last Of Us or Horizon, none are entitled to their own site; they only have dedicated pages on the PlayStation site. The only exceptions to my knowledge: Gran Turismo and God Of War. But the site of the latter is attached to PlayStation.com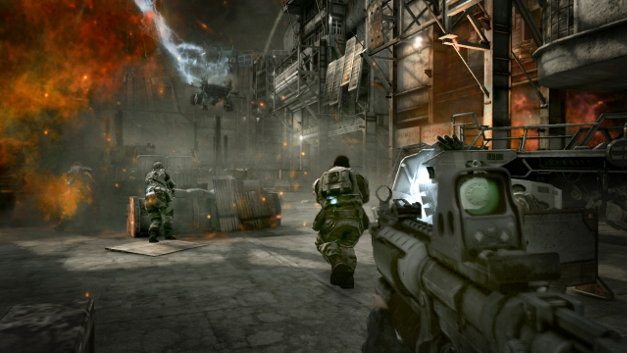 Killzone.com was almost an anomaly. There's a simple reason for this: it's a series that always relies on multiplayer. He therefore needed a site on which to look at his statistics or create and manage his clan.
Sony and Guerrilla specify that access to this data will no longer be possible. However, this has no effect on the multiplayer modes of Killzone Mercenary (PSVITA) and Killzone Shadow Fall (PS4) whose servers remain active.
So no, Killzone is not dead. At least for the moment.
Does Killzone have a future on PlayStation 5?
This is a question to which we do not have an answer. Officially, no episode is in development. At Guerrilla, we are working only on Horizon: Forbidden West, a game planned for this end of the year on PlayStation 4 and PlayStation 5.
However, you should know that Guerrilla has become one of Sony's major studios thanks to Horizon Zero Dawn. The game sold extremely well. He has a strong identity. And he has a heroine who has everything to become one of the new PlayStation mascots.
The studio is thinking big and its workforce is constantly growing. He even changed premises to accommodate all these beautiful little people. It's hardly official, but it now hosts a second team. It is led by Simon Larouche, formerly responsible for Rainbow Six: Siege, a multiplayer FPS.
Under these conditions, we want to believe that Guerrilla is working on the sly on a competitive shooter. For Sony, that would be interesting because it would allow it to diversify more; PlayStation exclusives are mostly single player games. However, it is difficult to know if this title would be based on an already existing license, or not.
Killzone remains an important franchise for Sony. It has brilliantly accompanied PlayStation consoles for many years. It was even at the launch of the PS4 in 2013. The episode was very classic but had excellent graphics. It has managed to exceed two million copies and since then nothing, except a co-op mode released in 2014.
In short, predicting the future of Killzone is very complicated. Closing the website does not mean that the franchise is definitely dead. There is a little hope that she will return, and it is already not bad.
[ source link ]
https://www.julientellouck.com/sony-supprime-site-officiel-killzone-serie-morte
#Sony #Removes #Official #Killzone #Site